Monday 15 august
1
15
/

08
/

Aug
03:33
God truly knows our hearts. He knows what we need just when we need it. He knows our thoughts, our emotions, our struggles, our weaknesses, our strengths, literally everything. And when we trust in Him, He will take the path that we have chosen and make it glorious and use us to glorify His kingdom.
I've been shown this in an incredible spectrum this summer. Especially two weeks ago. Three weeks ago was a struggle for me just because of how homesick I was yet again. But God knew just what I needed in order to be a vessel for Him, an answer to my prayers, as well as just what I needed to become joyful in my last couple weeks up here. Three weeks ago I didn't have a camper. Instead, I was on something called relief which means that I took campers on the days their counselor had off. So it was different and I learned how important that one to one relationship in camp can be! That week was a little dull and impersonal, but like I mentioned, God is the ultimate healer.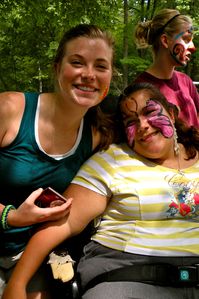 Last week I didn't consider my camper a camper. She's a new friend to me. I've reaffirmed that God works in such mysterious yet beautiful ways. My new friend has an incredible story…full of testimonies an eighteen year old woman should never have to tell. What blows my mind even more about her is how much faith she has compared to what she's been through in her life. But what truly gets me…and has been a reminder of how real and living God truly is, is the fact that she's never had a Bible and can't read yet has one of the most personal relationships with God that I've ever encountered. God brought her here last week to get through some things in her life that have been exasperating in hopes to grow spiritually. What I realized about her was that she knows God, but not about God. Well, let me tell you, God also put the two of us together for many reasons. I'm so blessed to have had the opportunity to meet her and the talks that we've had to encourage each other and lift each other up.
Mid-week she really wanted to leave because she felt out of place as a result of a lack of campers to relate to. She just wasn't having the kind of time she expected. She ended up calling home and receiving some pretty intense news which just ended up being one more reason why God brought her here. The news she received and the reason why I am her counselor this week perfectly lined up. I have no doubt God knew exactly what He was doing.
I have never so easily shared Truth with someone like I did last week. I just entrusted that God would work through my actions and words and I have to say that God completely intervened. My camper made a one-hundred and eighty degree turn around in her perspective about camp. She went from wanting to leave before the week was over to wanting to come back next year for a longer time! She even admitted the night before how much she was going to miss camp and how much at home and peaceful it felt to be here.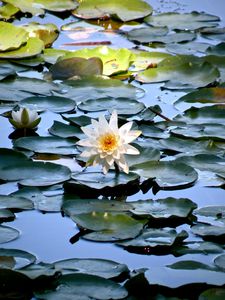 You see, God is so evident when we just lay back and let Him do His thing. I can not express the way God uses us when we are open to Him and are open with Him about our desires. He listens. When our desires are opportunities for His kingdom to be glorified, I'm almost positive He will never oppose. Our Father will provide us with such opportunities on His time.
One thing I realized last week however, is how truly important knowledge of His word is. To keep our thoughts and minds in His direction. His word is surely not dead. The importance of scripture has never been so clear to me until this summer. In order to be an efficient encourager as a servant of God the way I desire, I need to study his Living and Breathing word in order to have Biblical truth to always relate to whatever life seems to throw at us. Not just a verse here or there but the whole background and full Biblical stories because single verses are only a piece of the full pie. A piece can be beneficial but think about how much more fulfilled we can be when we have the whole pie!